What's up MTV!? I'm Lil Holster and welcome to 25% of my crib.
Updated: Aug 22, 2020
WTF is this blog about!?
Saving for a house is really f@!king hard.

The government have created two schemes (Help to Buy and Shared Ownership) to help first-time buyers get onto the property ladder.

Although these schemes can make buying a property more affordable, as always, there are risks involved.
Watching countless celebs welcome us into their 'humble abodes' had us dreaming of owning our own mansions ever since MTV Cribs first graced our screens in the year 2000, which, coincidentally, is also the name of a song written by Xzibit, the presenter of MTV's Pimp My Ride - #illuminaticonfirmed.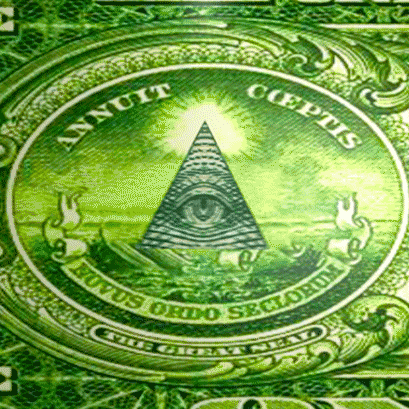 Unfortunately, when the harsh reality of adulthood kicks in, you soon realise that unless you have a penchant for writing dope-ass lyrics such as "Ay bay bay" or "Superman dat ho" - saving for a house is a hell of a lot harder than you could ever imagine.
Since the financial crisis, getting a mortgage has become increasingly difficult, with wannabe homeowners having to put down huge deposits. As a result, less than half of those aged 25-34 living in England own their own home and the average age of first-time buyers has risen to 32.
To help with this, the government have created two schemes:
1. Shared Ownership: this scheme allows buyers to purchase between 25-75% of a house and pay rent on the rest.
2. Help to Buy: often confused with the Help to Buy ISA, this scheme provides buyers with an interest-free loan of up to 20% of the value of the property (or 40% in London).
What are the differences?
As with anything, there are pros and cons associated with each scheme (which are helpfully summarised on the Share to Buy website), the main ones, in my opinion, being:
Both schemes help you get onto the property ladder sooner, so you can start building up equity (in the form of mortgage repayments) rather than 'throwing money away' on rent each month.

The monthly payments associated with Shared Ownership can work out really f@*king expensive! For example, to buy 50% of a 1-bed flat near me in London, you're required to pay a monthly rent of c.£600, mortgage of c.£700, plus service charges and ground rent on top of this in the region of £200, which is pretty damn unaffordable if you ask me (particularly considering this scheme is aimed at those struggling to afford a home!). Although you are able to 'staircase', which allows you to increase your shares in the property until you no longer have to pay rent.

I was looking into buying a 2-bed and renting a room out, but it turns out you aren't allowed to sublet under either of these schemes.

For Help to Buy, the equity loan increases with the value of the property, and you are required to pay interest after the first five years. That said, you could avoid this by repaying the loan before the interest is charged (i.e. within the first five years).

You have to buy a new build (or resale) property; therefore you can kiss your dreams of a Georgian townhouse goodbye!
So what?
If you're able to afford a mortgage but are struggling to save for the enormous deposit required, then these schemes might just be for you - but please consider the pros and cons seriously.
For those of you saving for a house through a Help to Buy or Lifetime ISA, you'll be pleased to know that these can be used in conjunction with both the Help to Buy and Shared Ownership schemes - however it is worth noting that although these schemes may enable you to afford a more expensive home, you will still be limited by the ISA cap of £450k (which, FYI, relates to the total property price, even if you're only buying a percentage through Shared Ownership).
If signing up to one of these schemes would push your monthly budget to the max, I would really think about why it is you can't wait to save for a full deposit and purchase a home via the traditional (i.e. full mortgage) route. Being tied to a mortgage seriously restricts your lifestyle flexibility - so if you've still got dreams of travelling the world or trying your luck at becoming a full-time YouTuber, don't feel you need to rush into buying a home (although this shouldn't be an excuse not to save!).
If you found this blog useful, please like, share and subscribe! If you have any questions or topic suggestions, just hit me up.
Now for the serious part: my blogs are for educational purposes only; they do not constitute financial advice. Please consult with an independent financial advisor for advice on your specific circumstances. 
Sources:
https://www.theguardian.com/money/2017/mar/02/home-ownership-in-england-at-a-30-year-low-official-figures-show